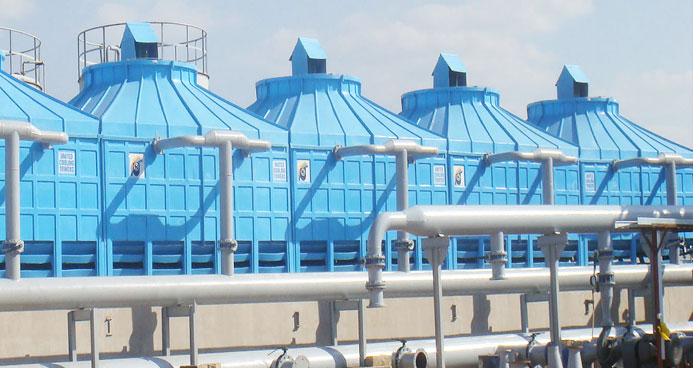 About DRB Industries
DRB Industries and its partner company, ICS, are leading suppliers of cooling tower parts and components.
DRB also provides complete turn-key retorfit solutions, including tower and thermal upgrades along with reconstruction and fouled film solutions.
DRB supplies a variety of products for Cooling Tower applications:
Drive Shafts and Couplings, Drift Eliminator, Fill Media, Decks, Stacks, Fans and Related Parts, Gearboxes, Mechanical Supports, Distribution Systems, Motors, Pultruded FRP, Valves, and many other parts. DRB supplies both Counterflow and Crossflow upgrades and solutions, and offers Specialty Towers, such as Plume Abated Towers.
DRB Industries and ICS have supported customers on six continents and in 22 different countries.
About DRB President David Brumbaugh

David Brumbaugh brings to his customers a wealth of "in the trenches" experience in the field of Inlet Cooling. With over 15 years of experience, David has supported dozens of Municipal and IPP utilities all over the U.S. and on 6 different continents. His trouble shooting and expert assistance to companies such as General Electric, Siemens Westinghouse, MHI and ABB just to name a few, is well known throughout the Cooling Industry. A highly sought after dynamic speaker and knowledgeable consultant, Brumbaugh has helped numerous companies streamline their reliability practices. A leading expert in Air Filtration and Cooling Practices, David is called on regularly to assist companies who want to reduce operating costs and increase performance.
David Brumbaugh brings to the table the unique experience of not only co-founding a company dedicated to Proactive Maintenance practices (Noria Corporation), but also serving as a Director of a trade journal distributed to over 7,000 maintenance professionals worldwide. Brumbaugh also worked with Braden Manufacturing and has an extensive background in Cooling, Filtration, and Retrofit Services, which has equipped him with a keen understanding of the specific challenges that plants face on a daily basis.
He is also a published author with articles appearing in magazines, such as Power Engineering, Combined Cycle Journal, and Turbo Machinery International.. His brochures and technical bulletins are used in plants across the world. David is the founder and owner of DRB Industries LLC. He is a Certified Air Filter Specialist (CAFS), NGWA Engineer, member of ASHRAE, graduate of the ProActive Maintenance Institute (PMI) and holds Bachelor and MBA degrees. He is listed in Strathmore's Who's Who of US Business Executives. DRB Industries LLC is also a member of the Cooling Tower Institute and the Evaporative Cooling Institute.

---