Cooling Tower Installation And Retrofit Solutions
Tower Upgrades and Reconstruction
Is your tower in need of upgrade? DRB and its partner companies have the experience and expertise to upgrade your tower to new condition or better and perform this work within tight time constraints to minimize your plant down time.
Whether counterflow towers or crossflow, DRB in association with its partner companies, know how to bring your tower back to optimal condition and performance with the best quality materials available, all within schedule.
Thermal Upgrades
A thermal upgrade can lower your cold water temperatures and improve the efficiency of your tower thus allowing you to maximize your plant capacity.
If you feel your plant can benefit from a thermal upgrade, contact DRB and its partner companies for a thorough review and analysis of your tower. DRB will let you know what cold water improvements can be achieved and help you find the most cost effective solution for your plant.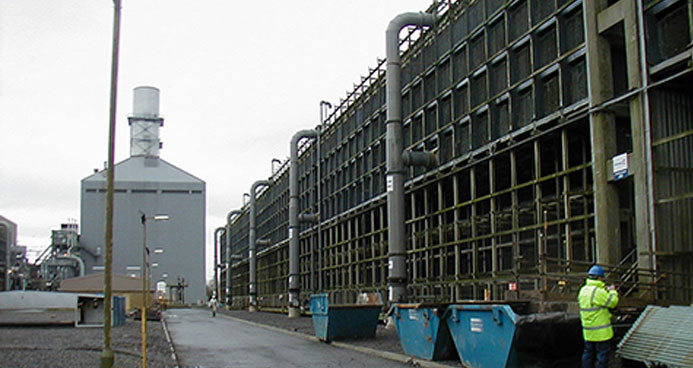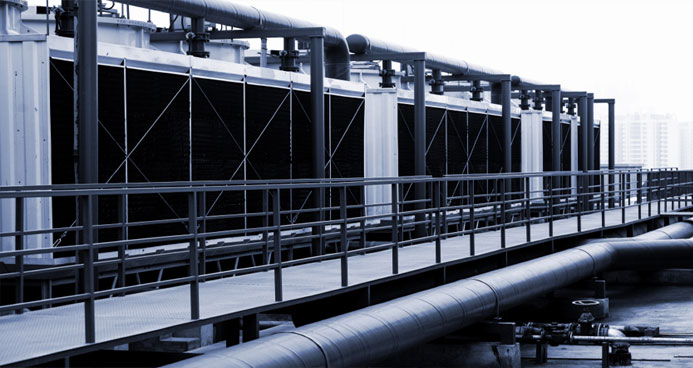 Fouled Fill Solutions
This common problem is usually the result of the fill and the water treatment being incompatible or poorly selected for the site conditions. In some cases, the water quality has worsened and the fill type or water treatment program needs to be reevaluated. DRB, in cooperation with our preferred water treatment partners, will review your operation and help you isolate the cause of the fouling and recommend a solution that will work for you and greatly reduce or eliminate the likelihood of future fouling.
Contact DRB today to see how we can assist you with managing your existing cooling towers or expanding your cooling tower capacity to meet your current and future requirements.